We work with interior designers and homeowners to style & place statement plants. From expert selection of the finest specimens to white glove delivery and installation, we can bring your home or office to glorious, green life.
BLACK OLIVE
Move over, Fiddle Leaf Fig. The Bucida buceras, or Black Olive Tree, has taken over the interior design world as the new "it" tree. Its upright habit fills a tall space with ease, and its elegant bonsai-like branching is drool-worthy.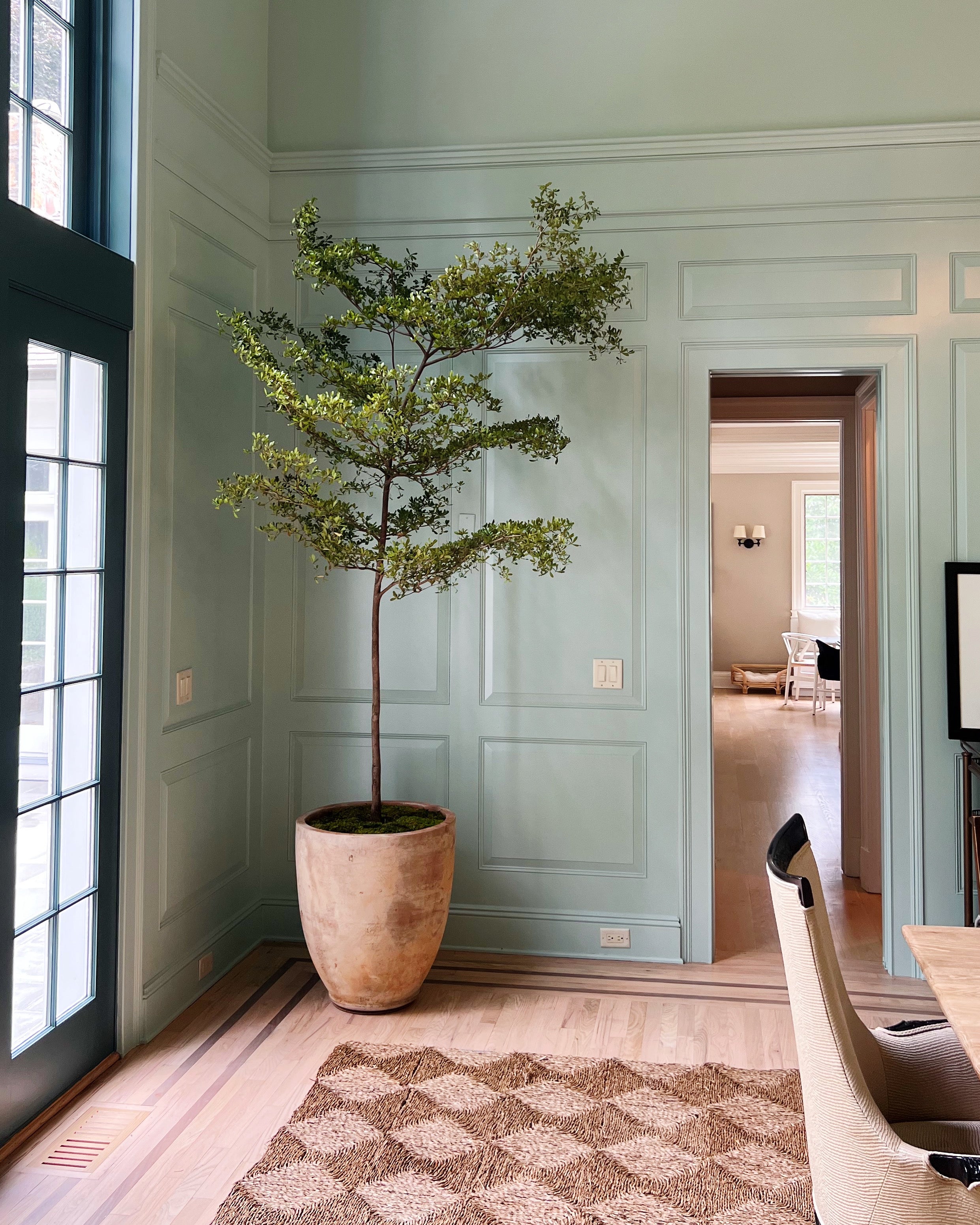 BISMARCKIA PALM
The striking, silvery-blue Bismarckia nobilis palm is commonly found growing wild in Florida (and its native Madagascar). It is rarely found potted for indoor growing. This modern Scarsdale, NY home called for such a unique and rare piece.
FICUS AUDREY
The double height living room (with skylights!) in this Weston, Conn. home called for a 10-foot tree. Less finnicky than a Fiddle Leaf Fig, the Ficus benghalensis "Audrey" was the clear choice with its strong trunk and architectural branching.